Discover our holiday rentals..
…and have a good time in Sardinia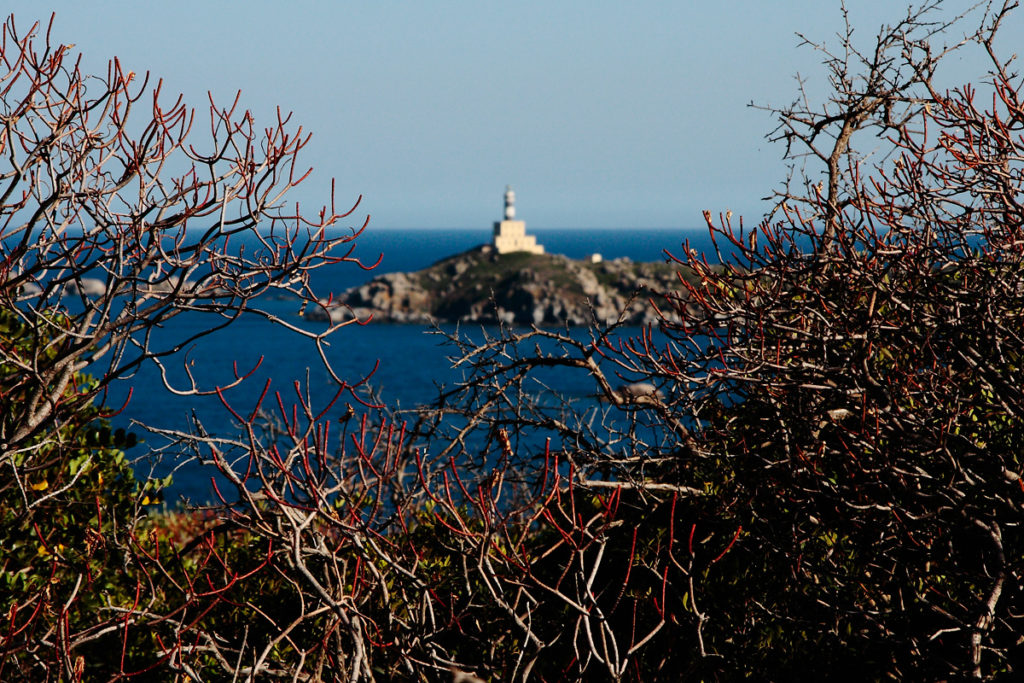 Sardinia is passionate, wild and fantastic.
Anyone who has breathed in the fragrance of the "macchia" and gazed at the colours of the sea will never forget them. And will come back again and again…
Tisenti – back-to-the-roots holidays
It is quite funny that something like Tisenti even exists, isn't it? Nearly 60 vacation homes, hardly any advertising budget to achieve "visibility" and no risk spreading as far as the choice of destination region is concerned.
How can that work? With an enthusiastic team, our conviction that we can offer something especially beautiful and roots firmly embedded in the solid groundwork of our hospitable owner landlords and large numbers of regular customers!
We rely on and appreciate one another, dauntlessly steering our tiny watercraft across the storm-tossed seas of the travel and portal giants. Our website is not a Google-optimised jumble of catchphrases with thousands of anonymous offers: it is our very personal invitation for you to let us help you organise the most valuable days of your year.
We are proud of the fact that we have been doing just that for ever more customers from one year to the next.
Enjoy peace of mind when renting your vacation home – booking is easy
We have cultivated direct contacts with the owner landlords of "our" houses for many years. Because they know that we find great renters for them, they entrust us exclusively with arranging rentals for their vacation homes. That makes everything much easier. On the one hand, you can rest assured that we know the houses perfectly, taking advantage of our "direct line of communication" to the landlord to make sure you are comfortable in your accommodation. On the other, you actually book your vacation home directly from the landlord but under our care as your intermediary – nothing could be simpler or more secure.
When you send us the booking form (Link to Booking Form) for the home you have chosen, we check your booking selection and send you all of the rental documents via e-mail. So everything is taken care of. You remit a down payment and pay the balance for the rental up to one month before the rental starting date. A German-speaking service team will welcome you on site and can provide services – depending on your requests. Your holiday can get started…
Where are the most beautiful spots in Sardinia?
Silly question – everywhere of course! Although – it does depend on what you are looking for.
The secret of the island's diversity is its size. It offers something for almost every taste. So you have to take a closer look before venturing an answer to the question above.
Swimming: The entire east coast of the island is preferable to the west side, because the waves are smoother and the sea is not as risky.
Tourism: It has clearly progressed from north to south and is more well-developed on the east side than on the west coast.
Culture: In the south Cagliari, the capital city of the island, is a highly recommended favourite. Whether you long for culinary delights, sightseeing or modern Sardinian life – this is it!
Beaches: Sardinia's beaches are fantastic (almost) everywhere. In the north and northeast, you can expect the beaches to be very crowded during peak season.
Flight options: Most flights land in the north of the island (Olbia), and so do all of the ferry lines. But in the meantime there are also many direct flights to Cagliari Airport in the south.
Landscape: Thanks to its windswept, jagged rock formations, the north of the island is full of breathtaking views.
On the east side seemingly infinite sandy beaches alternate with spectacular rock formations.
The west side of the island fascinates visitors with its pristine nature and fertile plains in the Oristano region.
The south is dominated by Cagliari and its sandy outlying areas extending almost as far as the east and west coasts.
The hinterland is spectacular and definitely worth a visit, particularly the mountainous Barbagia region.
Travel tips for Sardinia
In our "Travel Tips" section we discuss informal subjects and topics of current interest revolving around "Holidays in Sardinia". That includes a large number of valuable tips, descriptions of excursions and useful suggestions that will help you with your holiday planning and give you a look behind the Tisenti scenes. A visit is worth it.
Sardinia does not have to be expensive
A long-standing fairy tale alleges that Sardinia is the island of the rich and beautiful. The clear conclusion is: "No moolah, no Sardinia! But that isn't true.
Nowadays – if you want to spend your holiday in Sardinia – you can usually find options in all price categories. Due to the fact that building regulations in Sardinia are very strict, hotels always need lots of space so they can offer an appropriate range of rooms and therefore they are actually relatively expensive. But as about 70% of the beds offered on the island can be found in private accommodation (vacation homes) that sector is our benchmark. And you will find something throughout the entire bandwidth ranging from "simple and low cost" to "high-end and luxurious".
Doing a bit of research on ferry or flight tickets also pays off. It is a good idea to avoid weekends and inflexible weekly rhythms. You are usually rewarded with an inexpensive "admission ticket" to the island.
And if you steer clear of familiar international brands when shopping and opt for goods that are typical of the region, you can make smart choices, relax and indulge in the local "dolce vita".
In a nutshell: as a rule, a Sardinian holiday is a personalised holiday that really does not have to be pricey if you plan well and time your arrival flexibly.
Celebrities in Sardinia? Costa Smeralda – a thing of the past!
The days when the northern coast of Sardinia near the legendary Costa Smeralda was teeming with international jet set celebrities are long gone. The only thing that is left of the former flair of the "Costa" is the prices: where Gunter Sachs and the Aga Khan gave fabulous disco-fox dance parties on their yachts, today you can usually only catch a glimpse of Eastern European privatisation profiteers anointing themselves with sun screen.
The caravan of colourful figures has moved on – towards the south. Admittedly: Sardinia has no longer been quite as popular with super VIPs for a few years now. But anyone who is keen on watching celebrities like Gianna Nannini or George Clooney having a glass of wine should head for the beach bars in Cala Sinzias and Villasimius in the southeast during the summer months. A selfie with a couple of well-known football players is usually a doable goal…